MAY | 2019 Lora will speak about how yoga has made an impact in the community. She'll talk about where she teaches yoga, and how she uses it to empower individuals.
APRIL | 2019 Lora will be leading an hour-long session on How to Make Photography a Contemplative Practice. This session be will be held in the Idea Studio of the FDL Public Library. The session is free and open to the public, no registration necessary.
Yoga for Reducing the Effects of Trauma
2019 There are many effects from Domestic Abuse and Violence. Lora was hired to lead women through a six class session using yoga postures, breathing, and meditation to reduce the effects of trauma related to domestic abuse. The Center for Spirituality and Healing applied for this grant and received funding from the FDL Area Women's Fund. Lora was privileged to work with the women in these private sessions. She saw how the women benefited from learning proper breathing, relaxation tools, and meditation.
Lora has been going into Friendship Learning Center in North Fond du Lac twice a week for the 2018 - 2019 school year. She has watched the students reap the benefits of a regular yoga practice. At the start of the school year the students wanted to do active postures, but as the year has progressed they are appreciating the relaxing aspect of yoga.
SEPTEMBER | 2018 Lora was invited to talk about her paper sculptures. This was a lecture open to the public. She did a presentation on her paper sculptures, as well as a workshop for the participants. Each person learned some basic designs, and then were encouraged to make their own paper sculptures.

Dream it, Be it Conference
October 2018 Lora will be one of the mentors for this conference. She will engage with over sixty middle school girls talking about her career in yoga and art.
Lora was the radio guest for KFIZ's segment with Bob Hoffmaster. She spoke about her experiences being a Korean adoptee in Wisconsin, and also what strategies she used amidst bullying.
In the Winter of 2018 Lora had the privilege of designing this cover for Korean Quarterly's 20th anniversary!
IGNITE Business Success
2017 Entrepreneur Grant recipient. Lora was awarded a $2,000 grant to use towards her Yoga business.
Youth Mentor
Lora was a Youth Mentor for IGNITE! Business Success.
Ignite wants to support and maximize entrepreneurial talent and aspirations in our youth. Fond du Lac County area high school students each year participate in the IGNITE!
Art Lecture: What the Paper Reveals
September, 2017. Guest lecturer at the Oshkosh Fine Arts Association. She spoke about her paper sculptures, how she makes them, and what they've revealed.
Yoga with Goats
Lora was part of this unique experience with LaClare Farms in Malone. 612 people participated in Yoga with Goats this past summer. To see the full list of available classes & to register, please go to: LaClare Farms.
Yoga with Goats has been a huge success, to learn more see the Fond du Lac Reporter's article.
TEDx Fond du lac
August, 2017 and 2018. Lora has been the yoga Yoga facilitator at TEDx Fond du Lac since its inception.
TRIO Upward Bound
June, 2017. Yoga Facilitator & Contemplative Photographer Facilitator
The Federal TRIO Programs (TRIO) are Federal outreach and student services programs designed to identify and provide services for individuals from disadvantaged backgrounds. TRIO includes eight programs targeted to serve and assist low-income individuals, first-generation college students, and individuals with disabilities to progress through the academic pipeline from middle school to postbaccalaureate programs. They learned about contemplative photography & yoga! Some of the participants' responses:
"When you slow down you notice more."
"I feel calmer."
"There are so many beautiful things around."...
"I had fun & feel more relaxed."
"Using the camera helped me get a different view & that helped me have a different perspective."
Paper Sculpture Workshop
May 6, 2017. Kids 5 and up can participate in an open studio to learn to sculpt birds out of paper. Instructor Lora Vahlsing will guide participants through the creative process. Students will be working with paper, glue, pens and markers to create their birds.
Vahlsing is a local artist, yogi and art educator. She teaches art, photography, and yoga in diverse settings. She earned a Master of Fine Arts in poetry from the University of Oregon, a Bachelor of Fine Arts in graphic design from UW-Oshkosh, and a Bachelor of Arts from UW-Milwaukee in English literature.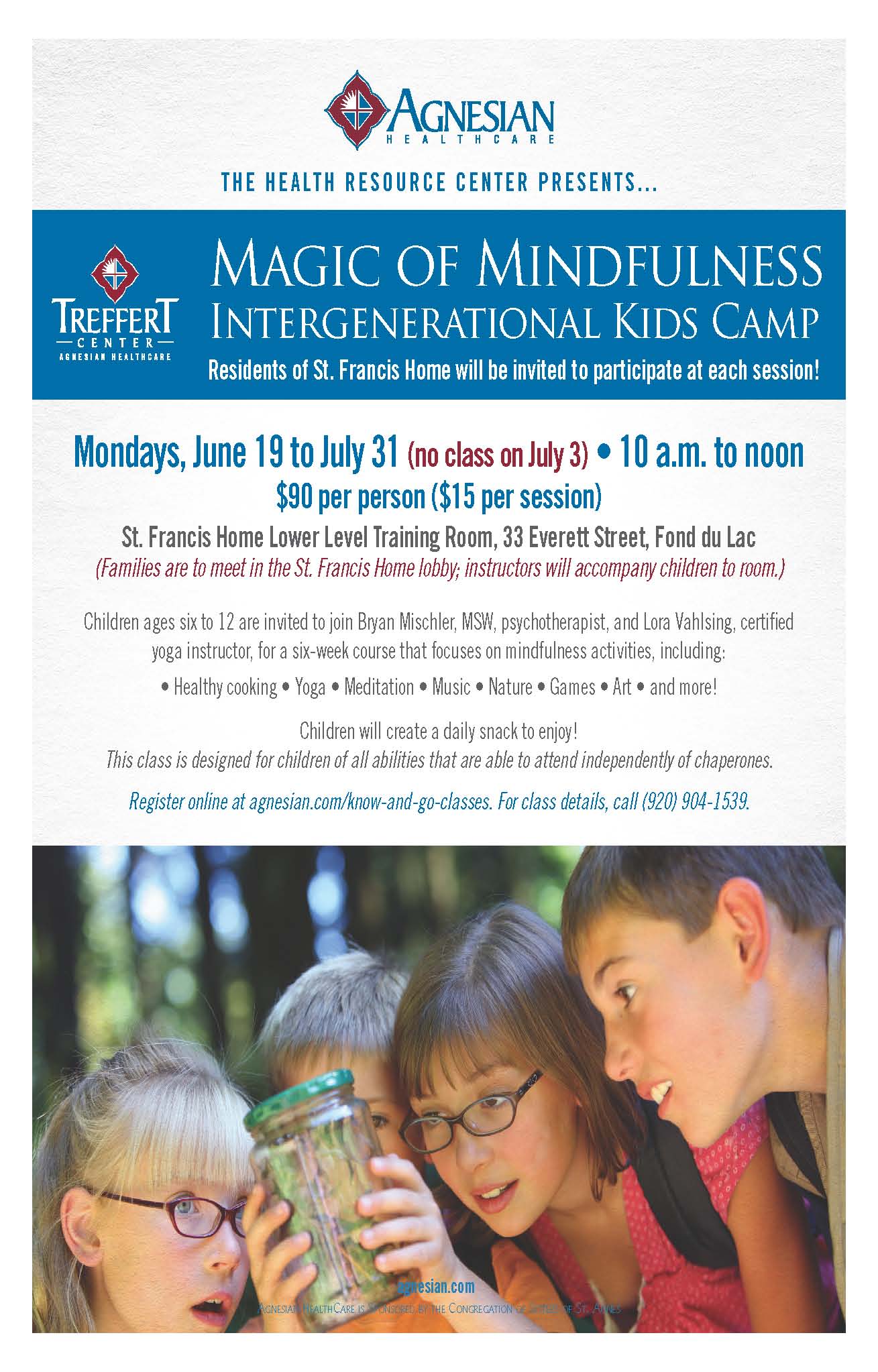 Magic of Mindfulness
Summer, 2017. This camp was in conjunction with The Treffert Center and Agnesian Hospital. Each camp session children did yoga, meditation, took a nature walk, slowed down and noticed the beauty and wonder around them.
Yoga at Boys & Girls Club
Lora was brought in to lead the participants of the Boys & Girls Club, FDL in yoga and meditation. Summer, 2017.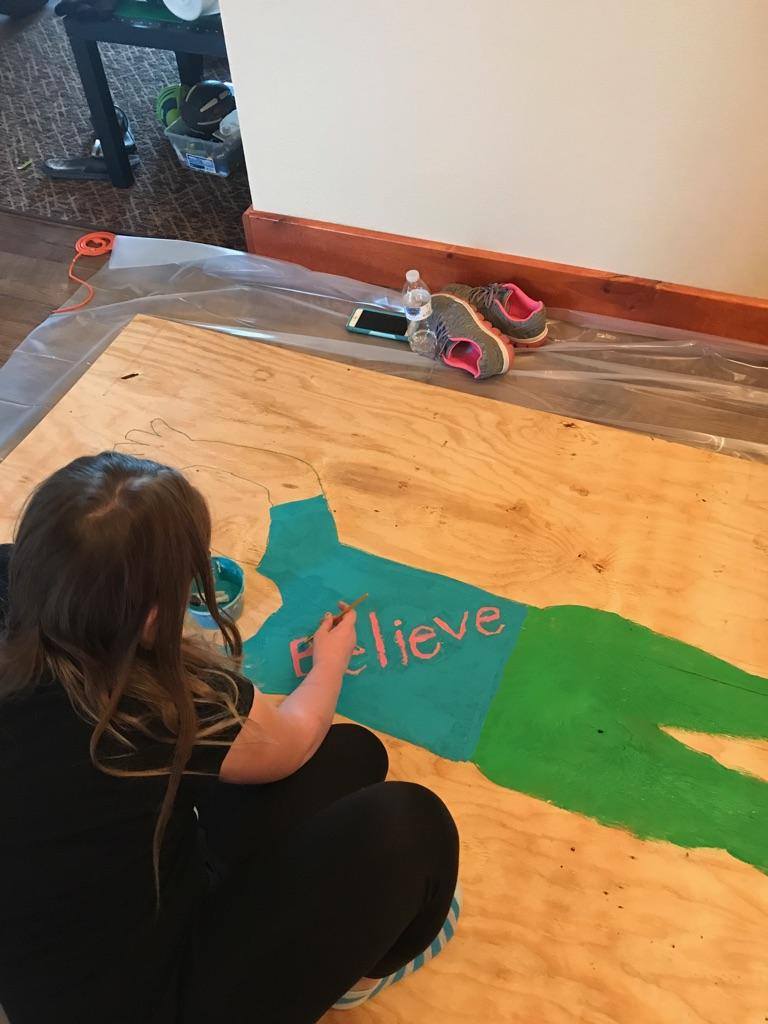 Pillar and Vine Foster Care Agency
Spring, 2017. Lora went into the Pillar and Vine Foster Care Agency and facilitated workshops on Yoga/Meditation/Relaxation and an Art Expression Workshop. In both workshops Lora worked with the females on positive self-talk, relaxation tools, and ways to express and heal.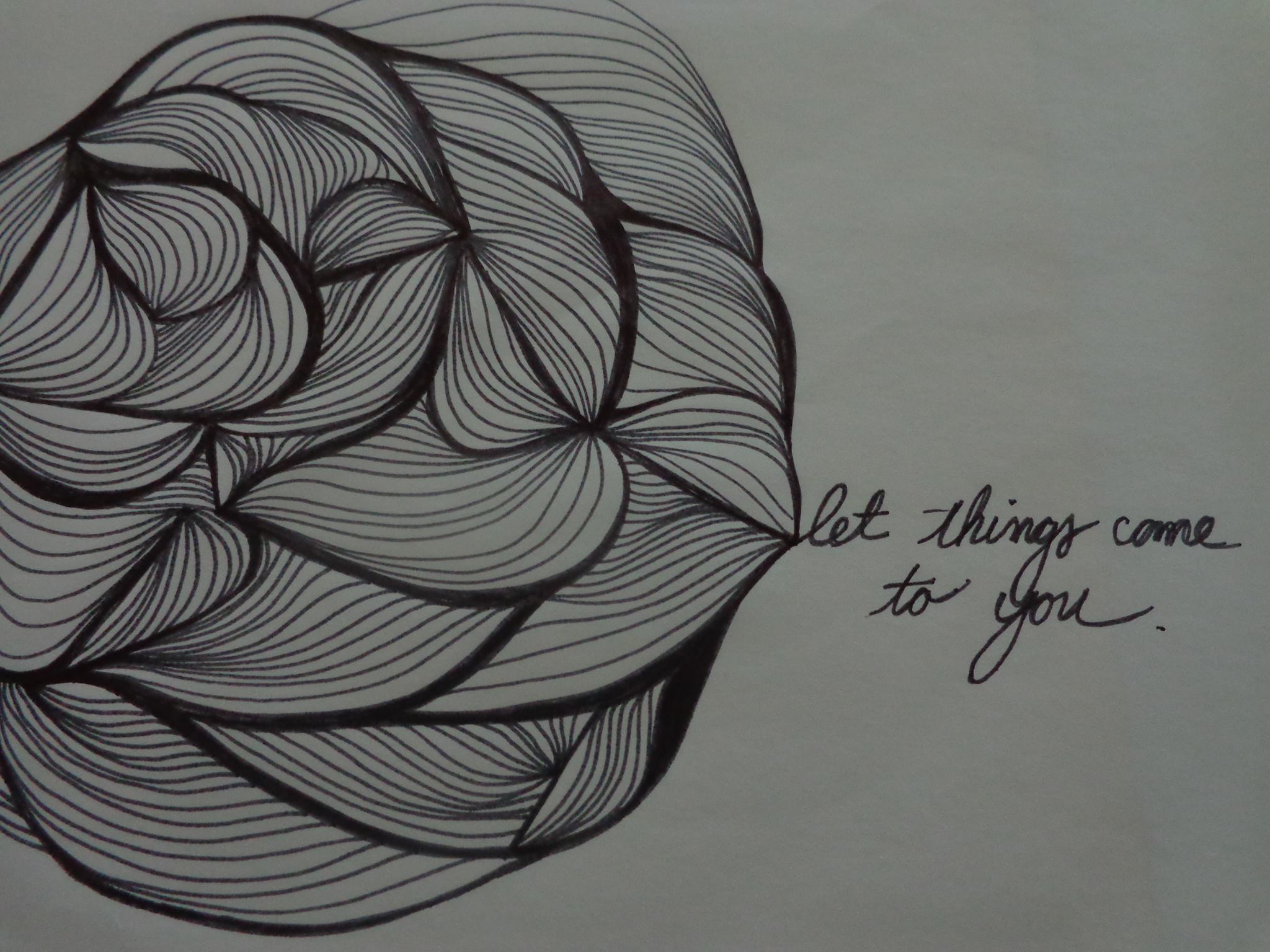 Interview: I Wrote My Way to Freedom!
The beautiful Nigerian poet, David Ishaya Osu interviewed Lora in this progressive conversation about life, poetry, art, and music. Read the article.
Art Lecture
February 8, 2017. As part of Thelma Sadoff Center for the Arts Lora Vahlsing will talk about the art of west coast painter, Richard Diebenkorn. Diebenkorn has long been a source of inspiration for Lora's own art. She first discovered his Ocean Park series and was fascinated by the beautiful intersection of colors and forms. She will follow his exploration from representational forms to abstraction, and how place informed his evolution.
Lora Vahlsing is a local artist, yogi, and art educator. She teaches art, photography, and yoga in diverse settings. She loves how the arts and yoga are vehicles to empower individuals. She earned an MFA in Poetry from the University of Oregon, a BFA in Graphic Design from UW-Oshkosh, and a BA from UW-Milwaukee in English Literature.
Yoga in Schools
Lora regularly goes into schools sharing yoga, meditation, and relaxation with various schools.
Photo Shoot
Lora and her daughter, Emerson were invited to be part of this fun photo Shoot at Kelley Country Creamery for the Fond du lac Convention and Visitors Bureau's Tourism Guide. It was hard work, but they ate lots of ice cream until the photographer got the right shot.
Interview
The Fond du Lac Convention and Visitors Bureau interviewed Lora and her daughter Emerson for their tourism guide and website. Read the full interview!