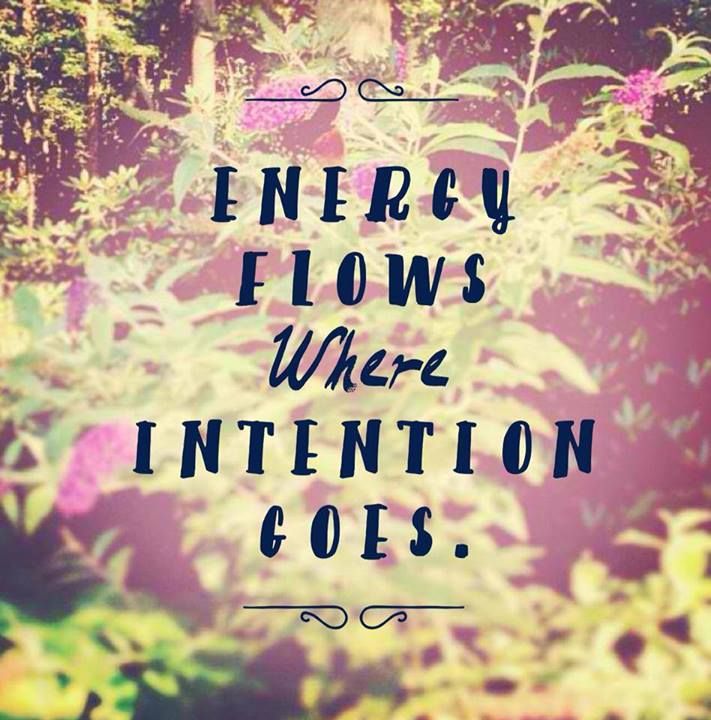 The dictionary defines intention as a determination to act in a certain way, a resolve.
In yoga, intention is important and the word is used a lot in classes. Often you'll hear teachers say, "set an intention for your practice."
About a year ago, I set an intention. I set the intention in form of a question. The question was, "How can I have the greatest positive impact?" Since then, I have re-visited this intention numerous times. I look back and am amazed and surprised how that intention has guided me. It has led to stop teaching some classes, while adding others. It has clarified how I want to use my time in classes. In the past, I taught my classes by showing students poses and helping them relax. But, since setting my intention the way I teach classes has transformed. A by-product of asking, "How can I have the greatest positive impact?" has inspired me to provide students with tools that will benefit them the most. It's led me to see my role as not just educator, but as leader.
There are two recent examples that have reminded me how powerful an intention is, and how it moves through us, creates events and circumstances that are in harmony with our focus. The last time I was in juvie, there were two young men practicing yoga. We had the rare luxury of having a whole hour of yoga time. Usually, we share the hour with 30 minutes for the females, and the remainder for the males. But, this time, no females wanted to practice yoga. By the end of the hour, the two males were really relaxed. I could tell by the way they looked that they were different from when they arrived. They told me how great they felt, how happy. They said, "I come in feeling all tight, and then I leave feeling all good, relaxed. I love yoga."
I've started doing more workshops. After a recent workshop, a student remarked how life-changing her time on the mat was. Another person spoke of a healing they felt at their heart center, a lightness she hadn't felt before.
An intention clarifies what is important to you, and sets you on the path to realize it. The intention I set is still resonant for me, and I continue to ask, "How can I have the greatest positive impact?" What is your intention?