Upcoming Events
Lora will be hosting the following upcoming events. Hope to see you there!
Contemplative Photography
Saturday, April 6, 2019 from 10:30 - 11:25
Idea Studio, FDL Public Library
Contemplative photography is a different approach for seeing and photographing the world. You are the lens through which you see and experience life. Often we take for granted what we see, and this dulls the way we take photos.
In this workshop you'll learn how to see the world in a fresh, new way. There will be a brief lecture, and then you'll have the opportunity to practice taking photos in this matter.
You're welcome to come for the lecture portion, or the photography part. If you stay for the photography part, have a camera you can use (preferably digital or a camera phone).
No photography experience necessary.
FREE, No registration necessary.
Saturday, April 27, 2019
10 a.m. - noon
Unravel Wellness, 205 Fond du Lac Street Mt. Calvary
There's a lot of talk about getting out of your comfort zone, but how about expanding your comfort zone?
In this yoga workshop you'll learn how to be comfortable in the poses, and how to safely expand your sense of comfort. Learn how to work with your breath to bring a sense of ease and stability into your practice.
Workshop will consist of:
- lecture/discussion
- asana practice, relaxation, meditation
You must register to reserve your spot, no drop-ins.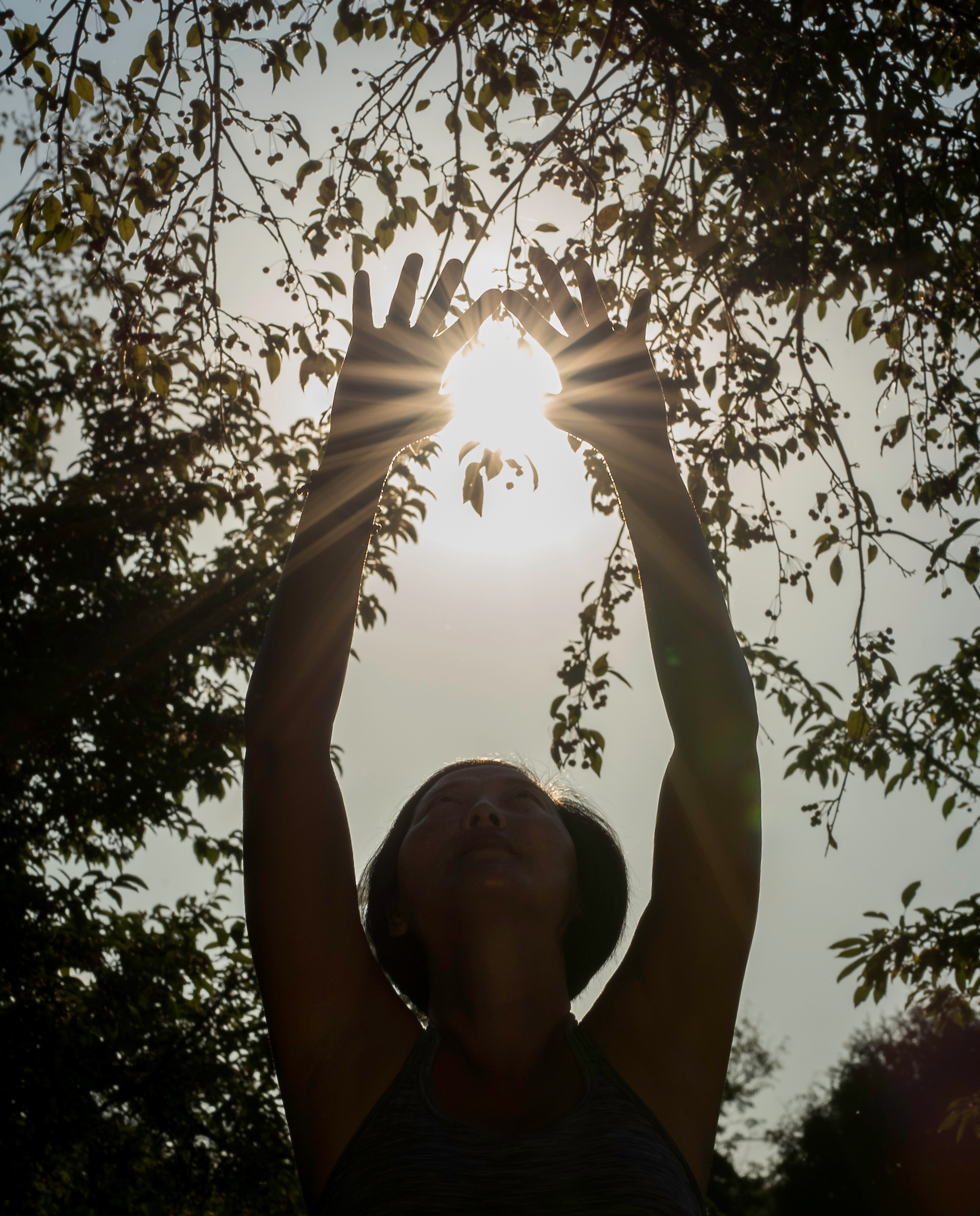 Saturday, May 4 - 10:00 a.m. - noon
Unravel Wellness Studio - 205 Fond du Lac Street, Mt. Calvary
What is a chakra? Chakra is the Sanskrit word for a wheel of energy. There are seven chakras and you'll learn which yoga asanas (postures) will help restore balance to each one. Balancing these areas of the body will leave you feeling relaxed, and yet energized!
"Lora, I am always grateful for your beauty, wit, strength, and knowledge of yoga. Attending your Chakra workshop was true Happiness. The energy in the room was filled with Light, Joy, and some tears. Thank you for helping me find my bliss." - Patti Koehn
Past Events
See what Lora has been involved with in the past.
Saturday, December 1st from 10 to noon | Unravel Wellness Studio in Mt. Calvary
"The techniques of yoga are methods of purifying the nervous system so that it can reflect a greater degree of consciousness and our lives can become an increasingly positive force in the world." - Yoga Sutras
This Yoga workshop will consist of: restorative poses, gentle yoga, and meditation. Slower movements cultivate space for a deeper experience of the poses and the breath. Awareness of the physical sensations, the thoughts or emotions that arise, or sounds in the environment, can all take on a much more profound significance in the depth of the restorative practice. Simply put, you're able to notice and feel more of the world through your yoga experience.
THIS WORKSHOP IS FULL - contact Lora at loravahlsingdesigns@gmail.com to be put on a waiting list.
Wednesday, September 19, 2018 - 6:00 p.m. - 7:30 p.m. UW - FDL, A217
Gottfried Prairie and Arboretum, Art Building 217 - park in South Parking lot, enter the building and classroom is first one on your left.
This is a two-part presentation on the Nature of Sculpture. Lora Vahlsing is an artist, and teaches Art at Marian University. Her art is influenced by nature's shapes, repetition, and light. Lora will talk about her process, how she comes up with the ideas for her sculptures, and what she's learned from them.
In the second part, Lora will share some of her sculptural techniques and participants will make their own nature inspired art.